You are guaranteed to find something to satisfy your tastebuds on the menu.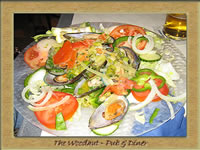 Anything from fresh sandwiches, tasty burgers, crisp salads, delicious pasta, juicy steaks, succulent ribs, seafood and the best pizza for miles around!

Of course there is also a fantastic selection of Maltese dishes for you to try.